Looking to keep your Pixel charged on the road? Here are our favorite car chargers!
We've all been there (some of us more than others): You hop in the car for a road trip or are on your way to work, you look at your phone, aaaand you're at 33% — with the WHOLE day to go!
You need a car charger for your Google Pixel so that you never miss a message or a call. Here are some of the best you can buy for your Pixel.
Tronsmart
Tronsmart's car charger with a built-in USB-C cable is easily your best option for keeping your Pixel juiced on the road. This is a Benson-approved car charger — in fact, it's the only one on the list. Benson Leung is an engineer at Google who takes it upon himself to test USB-C chargers and cables. This one passes!
The attached USB-C cable means no need to remember one every time you drive, and the USB Type A port is handy for charging another device at the same time via Quick Charge 2.0 or 3.0. Your Pixel will charge quickly and efficiently, thanks to USB 3.1 and its delivery of 5V at 3A.
If you want a car charger that has exactly what you need to keep your Pixel going, check out the Benson-approved Tronsmart 33W dual USB charger.
Pleson 3-port
Pleson's charger features two USB Type A ports and a USB-C, so you can charge up to three devices at the same time! The USB-C port is USB 3.1, so your Pixel will charge quickly, giving you a significant charge in about a half-hour.
This charger has built-in safeguards so that your Pixel doesn't fry, with automatic shut-off in case of a power surge, overheating, or an overcurrent.
If you want to charge up your Pixel, as well as a couple other devices while you're on the go, then check out Pleson's 3-port charger.
Maxboost
Maxboost's 35W charger is another to feature a built-in USB-C cable, so you never have to worry about forgetting yours at home. The other USB port is great for any of your Quick Charge 2.0 devices and charges with up to 18W (12V/1.5A, 9V/2A, 5V/2A).
The handiest part of this charger is its muted light-up ring that shines when plugged in. It's dimmed so as not to distract you while you drive.
This charger comes in black or white, each with a blue LED ring, so you can match it to any color Pixel you have!
Nekteck
Nekteck is yet another charger that features a built-in USB-C charger, so you need only bring your Pixel when you hit the road — no extra cables needed!
The USB-C cable comes in a straight or curled version, which is handy if you happen to tangle your cables pretty often.
Your Pixel will be charged as quickly as possible, thanks to USB 3.1 and your other devices can be charged through the USB Type A port at up to 2.4A.
Vinsic
Vinsic's charger features both a USB-C port and a USB Type A port, so you can charge your Pixel and another device at the same time. You'll need to bring cables along, since this charger doesn't have anything built-in.
Your Pixel won't be cooked, thanks to overcurrent, overcharge, and overvoltage protection, and the LED indicator lets you know when the charger is ready to juice up your devices.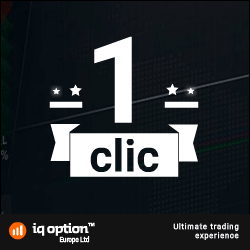 Your picks?
Are you using an awesome USB-C charger that we didn't mention? Let us know in the comments below!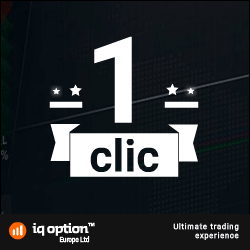 Android Central – Android Forums, News, Reviews, Help and Android Wallpapers