Huawei is almost ready to release not one but two new high-end smartphones on November 3rd, and today we have a few more confirmed and rumors details about the Mate 9 and Mate 9 Pro.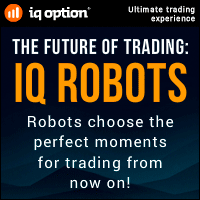 According to a leaked manual for the Huawei Mate 9, we can indeed see that the phone is set to arrive with a dual rear camera configuration. This is tipped to be the same dual-lens Leica Summarit H 1:2.2/27 ASPH camera array found on the Huawei P9. This setup uses one color and one monochrome sensor two improve the dynamic range of pictures. Specifications for the rear camera setup are said to be set at one 20 megapixel sensor and one 12 megapixel sensor.
The manual (right) also confirms that the Mate 9 will come with a dual tone LED flash, a USB Type-C port, and a microSD card slot for those who require additional internal storage.
While we're on the topic of cameras, Evan Blass has returned with another titbit to digest. Apparently, both models of the Huawei Mate 9 will feature a 4 times optical zoom, which goes above the 2x zoom included in the new iPhone 7 Plus. Again, it's the dual cameras that are responsible for enabling this optical zoom-like technology to function in an ultra-compact form factor.
Snap (no pun intended): Mate 9/Pro feature 4x optical zoom. But pricing on a spec'ed out Pro is enough to give you a heart attack: $ 1300.

— Evan Blass (@evleaks) October 23, 2016
The tweet also alleges that the top of the line Huawei Mate 9 Pro model is going to set customers back a gargantuan $ 1300, or equivalent. Customers will rightfully expect an awful lot of bang for all those bucks, and there's a fair bit of top-notch technology anticipated to be packed into the Pro model.
For starters, the phone looks set to feature a 5.9-inch curved edge display, like the Samsung Galaxy edge range, which will boast an improved QHD resolution over the flat 1080p panel of the regular Mate 9. There's also the company's new powerful Kirin 960 processor on board, an upgrade to 6GB of RAM (probably fast LPDDR4) rather than 4GB, and 256GB of flash storage at the top end.
See also: Huawei introduces next-generation Kirin 960 chipset78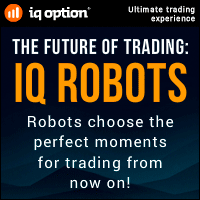 Of course there will be cheaper models in the series, and these still look set to come with the dual rear camera configuration, an 8 megapixel front camera, a fingerprint scanner, 3.5mm audio jack, 'SuperCharge' fast battery charging, Android 7.0 Nougat on board coated with Emotion UI 5 on top, and support for Google's Daydream VR platform.
With the Galaxy Note 7 now out of the running and the Huawei Mate 9 Pro packing in plenty of cutting edge technology, there's likely to be plenty of demand for Huawei's phablet range this year. Although we hope that the pricing for the smaller memory Mate 9 Pro models is a little more reasonable.