It was a week that saw the final presidential debate—we'll get there in a second—the suspected murder of WikiLeaks' Julian Assange by the least obvious candidate—don't worry, we'll get there, too—and the fall of half the Internet on Friday morning. Who says these aren't the Final Days? Not me, that's for sure. For those who aren't filled with sheer dread and utter panic for the future of humanity, perhaps you've not been paying attention. Don't worry—that's why I've rounded up the highlights of things that might have slipped past your attention on our favorite web of virtual tubes over the past seven days. No, no, you can thank me later.
Don't Mean a Thing
What Happened: When he's not alarming America by refusing to reveal if he'd accept the results of the presidential election, Donald Trump likes to spend his debates unleashing a new social media meme or two.
Where It Blew Up: Twitter, media reports
What Really Happened: A sign that things weren't going too well for Republican Presidential nominee on Wednesday night, during the final presidential debate, was his closing, exasperated comment—said while leaning into the microphone, to ensure that everyone heard it—that opponent Hillary Clinton was "such a nasty woman." Reaction on Twitter to the out-of-nowhere insult was as you'd expect:
Literally the second I was about to concede that Trump had not jumped the rails he said "Such a nasty woman".

— John Hodgman (@hodgman) October 20, 2016
For the record, Hillary soberly explaining Obamacare made Trump think she's "such a nasty woman."

It's over, Donny. Bye. #debates

— Patton Oswalt (@pattonoswalt) October 20, 2016
It's a brain that thinks "say she's such a nasty woman" and also thinks, "lean into the mic for it."

— Seth Meyers (@sethmeyers) October 20, 2016
"Such a nasty woman."
Way to close it out with some class!

— Adam Scott (@mradamscott) October 20, 2016
You even got in that "such a nasty woman" point at the end. I was worried. I didn't think you'd get it in. But you did. Congrats! #debate https://t.co/wpH2cvqBeG

— W. Kamau Bell (@wkamaubell) October 20, 2016
But soon enough, people began to reconsider the comment and reframe it as something akin to a badge of honor:
[Immediately after "Such a nasty woman"]
Clinton aide (on phone): Hi, Miss Jackson? How would you feel about performing at an inauguration?

— Erik Adams (@ErikMAdams) October 20, 2016
Nasty Woman #inktober #debate pic.twitter.com/TMQ9b6zIwY

— Skeletony Cliff (@TangoCharlie) October 20, 2016
Be the nasty woman you'd like to see in the world.

— Kashana (@kashanacauley) October 20, 2016
*Deletes entire resume*

Simply writes in: "nasty woman."#Debate

— Elizabeth Plank (@feministabulous) October 20, 2016
Fantasy responses were also drafted:
"barack wake up"
"what is it babe"
"he said it. he called her a nasty woman"
"so i should…"
"yes. deploy the beyonces."

— Oliver Willis (@owillis) October 20, 2016
Of course, Trump's comments were picked up and shared across the Internet, but the impact was already being felt everywhere: Not only can you already buy a Nasty Woman t-shirt, not only has someone bought the domain NastyWomanGetShitDone.com and re-directed it to the official Clinton site, but Janet Jackson's "Nasty" is experiencing a whole new wave of success in light of the word passing back into usage.
The Takeaway: Look, someone had to do it…
It's Hillary. President Clinton if you're nasty.

— Justin McElroy (@JustinMcElroy) October 20, 2016
I've Heard That His Library Is the Best, and He Likes to Read, Okay? Bigly
What Happened: OK, so perhaps he won't be the President of the United States, but if nothing else, Trump's very individual syntax has provided the grist for some great social media memes.
Where It Blew Up: Twitter
What Really Happened: Still on the topic of the debate, one viewer noted that Trump's particular way of speaking was oddly reminiscent of something…
Trump's foreign policy answers sound like a book report from a teenager who hasn't read the book. "Oh, the grapes! They had so much wrath!"

— Antonio French (@AntonioFrench) October 20, 2016
This sparked off something in particular in the Twitterati, to the delight of anyone who's ever (a) made fun of Donald Trump and (b) handed in a particularly unconvincing book report in their younger days:
@AntonioFrench Lemme tell you about the Lord of the Flies. He's a loser. If I'm Lord, I'll have the best flies. The fliest flies.

— Eddie Babadook (@eddyapplesauce) October 20, 2016
@AntonioFrench #TrumpBookReport Those outsiders, they were so out. And let me tell you, no1 knows outside like I do. No1. I Read it outside

— Puff Radhy (@TheOnlyRadhy) October 20, 2016
Lemme tell you about Tom Sawyer. If I painted that fence it would've been done once. He's a loser. He's a disaster, okay? #TrumpBookReport

— yelhsa leinad (@XxAshes2Ashes) October 20, 2016
@AntonioFrench #TrumpBookReport Those lambs were so silent because let me tell you, no one respects lambs like Buffalo Bill does. NoBODY

— George But a Ghost (@GRohac) October 20, 2016
If I was in charge, believe me, I'd have a lot more than 22 catches. And they'd be huge catches. The best. #TrumpBookReport

— Summer Brennan (@summerbrennan) October 20, 2016
Let's just say I am the better salesman. It's sad that he died, but I am better. #TrumpBookReport

— Jonathan Speights (@jspeights) October 20, 2016
Little Women? Look at their Facebook page. That Jo walked in front of me, and I don't think so, folks, I don't think so. #TrumpBookReport

— Jennifer Weiner (@jenniferweiner) October 20, 2016
There was a Lion, okay? King of the Jungle. And the Witch? Lemme tell you, nasty. And the Wardrobe, so luxurious. The best. #trumpbookreport

— Richard Winters (@rwinter2) October 20, 2016
It was the worst of times and the worst of times, OK? The worst. A disaster. #Trumpbookreport

— John Podhoretz (@jpodhoretz) October 20, 2016
Winnie the Pooh…don't get me started. Low energy. Lazy. Overweight & no stamina. Always eating. He should be drug tested.#TrumpBookReport

— Morgan Cikowski (@Morgans_Twitt3r) October 20, 2016
The Takeaway: The meme was so flexible, it even imagined Trump responding to someone else's book report…
"It was the best of times"
"WRONG"
"It was the worst of times"
"WRONG"
"It was the age of wisdom"
"WRONG"#TrumpBookReport

— Erin Baker (@Peash_) October 20, 2016
Why Dost Thou Hide Thyself in Clouds?
What Happened: What links Pamela Anderson, government-sponsored assassinations and the current presidential election together? Ladies and Gentlemen, Mr. Julian Assange.
Where It Blew Up: Twitter, media reports
What Really Happened: It's been a very strange week for Julian Assange, editor-in-chief and public face of WikiLeaks. Now a poster boy for the alt-right as a result of WikiLeaks' release of hacked Democratic documents, a surreal panic about Assange's fate started when the official WikiLeaks account tweeted out the following messages:
pre-commitment 1: John Kerry 4bb96075acadc3d80b5ac872874c3037a386f4f595fe99e687439aabd0219809

— WikiLeaks (@wikileaks) October 16, 2016
pre-commitment 2: Ecuador
eae5c9b064ed649ba468f0800abf8b56ae5cfe355b93b1ce90a1b92a48a9ab72

— WikiLeaks (@wikileaks) October 16, 2016
pre-commitment 3: UK FCO f33a6de5c627e3270ed3e02f62cd0c857467a780cf6123d2172d80d02a072f74

— WikiLeaks (@wikileaks) October 16, 2016
What could these tweets mean? A certain section of the Internet was convinced it knew the answer: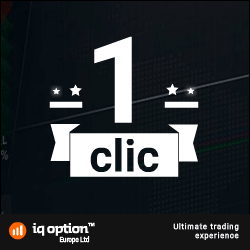 Julian Assange has released 3 pre-commitment keys=hash/hex code used to open encrypted files. Obama+Hillary Clinton may have assasinated him

— Bruce Porter, Jr. (@NetworksManager) October 16, 2016
Even more wonderfully, the fact that the tweets were sent after, surreally, Pamela Anderson had visited Assange in the Ecuadorean embassy in London, England, where he's been hiding for four years in order to escape extradition to Sweden to face rape charges—she was there to deliver him a vegan meal, amazingly—prompted an even greater conspiracy theory:
When Pamela Anderson meets with Julian Assange @wikileaks. She leaves, He starts dropping failsafes. pic.twitter.com/YTr1fmlrXe

— #FreeJulian (@MrCurious2011) October 16, 2016
I'm not saying "Julian Assange was just murdered by Pamela Anderson with a poison vegan sandwich". I'm just saying other ppl are saying it.

— Our Hidden History (@OurHiddenHistry) October 17, 2016
Sadly for the conspiracy theorists (who had managed to make it onto Time), if happily for Assange, it turned out that he wasn't dead after all:
Clarification: Wikileaks tweeted out sha256sum coded messages, not deadman keys. Assange is fine as far as we know. Carry on.

— Anonymous (@YourAnonNews) October 17, 2016
So, what had happened to cause the tweets? WikiLeaks had some more cloak and dagger hints to drop:
Julian Assange's internet link has been intentionally severed by a state party. We have activated the appropriate contingency plans.

— WikiLeaks (@wikileaks) October 17, 2016
Not everyone was convinced of the seriousness of the situation:
Assange says his Internet has been cut.
Comcast says they'll be there between 1PM and 4PM on December 10th.

— SwiftOnSecurity (@SwiftOnSecurity) October 17, 2016
Assange's internet is down. Naturally instead of resetting the router he created an international conspiracy

— Nasty Emanuel (@therealezway) October 17, 2016
my wifi goes down: Att tells me to schedule a service appointment a month in advance
Assange's wifi goes down: A 'state party' has plotted t

— Spencer (@Thesixler) October 17, 2016
It turned out, however, that a "state party" really was responsible for cutting off Assange's access—however, it wasn't the state party that conspiracy theorists might have been expecting:
BREAKING: Ecuador acknowledges it has "temporarily restricted" WikiLeaks' Assange's communications access following Clinton leaks.

— The Associated Press (@AP) October 18, 2016
Ecuador released a statement explaining that it "respects the principle of non-intervention in the internal affairs of other states," and that it had temporarily restricted Assange's online access in response to belief that the DNC material was the result of a Russian government-sponsored hack. (Worth noting: US authorities reportedly urged Ecuador to cut Assange's access.) Some people had a workaround for Assange's plight, however:
What if someone just hung out outside the Ecuadorean embassy with an open wifi hotspot? https://t.co/mRgDI3lPke

— Raheem Kassam (@RaheemKassam) October 19, 2016
#OpHotPockets
Simply walk by the Ecuador embassy
Turn on your mobile tethering
And let Assange use your internet!

We will top up for you!

— Айша (@eshaLegal) October 19, 2016
JUST MET ASSANGE OUT BUYING A DONGLE

— David O'Doherty (@phlaimeaux) October 20, 2016
The Takeaway: While it's fun to imagine how Assange spends his time when he has no Internet, others have an idea of how he could probably find himself back online relatively quickly…
Seems like Assange could probably get reliable internet access in Swedish jail.

— Matthew Yglesias (@mattyglesias) October 19, 2016
Game of Watch the Throne
What Happened: If Kanye West's on-stage outburst is to be believed, his friendship with Jay-Z is over.
Where It Blew Up: Twitter, media reports
What Really Happened: Who doesn't love going to live performances by favorite artists? It's not just about the music, of course. It's about the things that no one expects, those little moments where things happen that aren't on the recorded versions of tracks. Like, you know, Kanye West refusing to perform a track from Watch the Throne because he's mad at Jay-Z:
#kanye just skipped n***as in Paris. #beef

— Mackenna Moore (@MackennaMoore) October 20, 2016
Typical Kanye… come late and then give us a 10 min rant about how he and Jay-Z ain't cool no more.

— Nekole' (@hellonekole) October 20, 2016
"Don't call me, after the robbery, and say 'how you feelin?' You wanna know how I'm feelin? Come by the house," – Kanye #SaintPabloTour pic.twitter.com/G6wkIzbY0n

— McKenna Moe (@MoeMunyMoeProbs) October 20, 2016
Kanye says there will never be a Watch The Throne 2 because of Jay #SaintPabloTour #seattle pic.twitter.com/NOvFW2gwWc

— God Vision (@TheRealCostna) October 20, 2016
The unexpected announcement at Wednesday's Seattle concert made headlines, of course, because how could it not? But the fans weren't so impressed with what they saw:
If Jay Z is fake then Kanye is plastic. All this could've been said in person or over the phone. Why rant to your fans about it? A mess.

— F.U.B.U. (@BeyoncesHubby) October 20, 2016
Kanye really shouldn't have let us know that he couldn't even book a playdate with Blue Ivy.

— issa (@lexiesaidso) October 20, 2016
Kanye the coworker that don't know the friendship ends when you clock out.

— Pastor Bluntaround (@SINice) October 20, 2016
Kanye always airing out his business then wonder why Jay and Bey don't like being around him

— Brandi (@MrsDulcettt) October 20, 2016
Kanye is that one friend who tells you y'all are cool, then you log on Twitter & see him subbing you.

— Nina Parker (@MzGossipGirl) October 20, 2016
Kanye and Jay breaking up. 2016 really is the worst.

— Vann R. Newkirk II (@fivefifths) October 20, 2016
Someone else who won't impressed, according to anonymous "music insiders," was Jay-Z himself, with one "insider" saying that Mr. Bey "can't stand" Kanye, and he only "tolerated" him for Watch the Throne because of the amount of money that was likely to be made by the album and tour. Expect this one to go on for quite some time, at least through backchannel "insider" reports…
The Takeaway: There is, of course, only one rational response to any of this:
Kanye and Jay-Z have beef? Who am I siding with?

Beyonce.

— Made w/Chinese Steel (@SupDre) October 20, 2016
You're Into a Time Slip and Nothing Can Ever Be the Same
What Happened: Fox remade The Rocky Horror Picture Show for a mainstream, prime time audience. The Internet was uncertain about the results.
Where It Blew Up: Twitter, media reports
What Really Happened: If you weren't watching Fox on Thursday evening, chances are you missed this…
Yes, there was a new version of The Rocky Horror Picture Show because … well, I have no real idea beyond "ratings and it probably seemed like a good idea at the time." It wasn't live, like other TV musical extravaganzas, and wasn't broadcast on Halloween like you'd expect, so it just … kind of happened? As might be expected, Twitter was less than kind as it livetweeted:
The charm of the original #RockyHorror was watching something transgressive, even menacing. I'm not getting much of that tonight. pic.twitter.com/BB76GOnwfc

— Mike T (@majtague) October 21, 2016
"Let's remake Rocky Horror, but let's put Rocky in boxers, not bikini briefs, because we don't want to be gay or anything." #RockyHorror

— Rachel Gluckstern (@rgluckst) October 21, 2016
My reaction to @RockyHorrorFOX right now #RockyHorror pic.twitter.com/7cYXnEjxGM

— Jess (@J3ss1ca_Colfer) October 21, 2016
Rocky low key looks like a really tan Zack Morris from Saved by the Bell. #RockyHorror

— Babushka (@babushka812) October 21, 2016
My god Y did U bother??!! You would have done better showing the original & not wasted $ $ on this crap. -0 storyline. #awful #RockyHorror

— Rahav 'Iggy' Segev (@rahav) October 21, 2016
Okay. I'm done. I'm going back to watching NBC comedies. That's how low you've made me sink, #RockyHorror #RHPS

— Stitch Kingdom (@stitchkingdom) October 21, 2016
This cheap remake doesn't even come close to the original. #RockyHorror pic.twitter.com/B7rjVn1cxl

— Andrew Marlan (@AndrewMarlan) October 21, 2016
As with most remakes, the #RockyHorror remake did not need to happen. pic.twitter.com/lVI9PZDrO3

— Thor Benson ? (@thor_benson) October 21, 2016
If your version of #RockyHorror can be shown on network TV at 8 pm on a school night, it's not Rocky Horror.

— Shawn (@BackpackingDad) October 21, 2016
Ratings reflected the overall feeling that this wasn't anything too special, while reviews were … somewhat mixed to say the least. Rolling Stone put it best, perhaps: "It was a mess, but at least it was a hot mess, which is the optimal temperature for a mess to be."
The Takeaway: Although the haters were out in force on Twitter, there was also this response, which feels like it should be remembered at all times when complaining about things on the Internet:
"A remake of The Rocky Horror Picture Show didn't need to happen"

"The new version doesn't even come close to the original" #RockyHorror pic.twitter.com/PB5FkX9z3S

— Jella ? (@angelachristaa) October 21, 2016
Go Back to Top. Skip To: Start of Article.